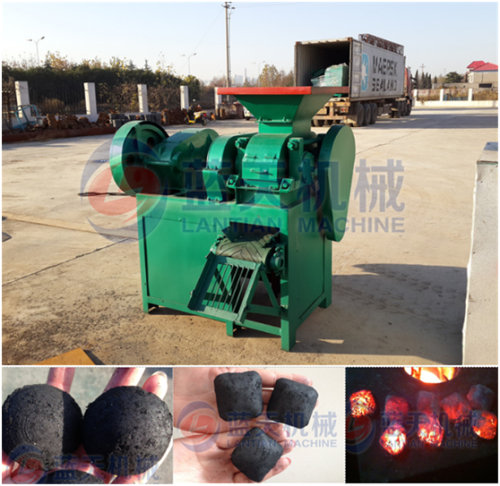 The product description of bamboo charcoal briquette machine
Bamboo charcoal briquette machine also named ball press machine, charcoal coal briquette machine, because finished products is similar to ball shape. With the increasing of people diversification demands, pillow shape, oval shape, egg shape, column shape, square shape, heart shape, bread shape can be customized.
We have different types: 290,360,450, 500, 550, 650, 850, 1000 etc. Take 290 for example, the roller diameter is 290mm.
At the beginning, this charcoal briquette machine has two rollers, recently years, to improve roller pressure and increase briquettes hardness, we designed 4 rollers briquette machine, which adopts molding twice strategy. So the finished briquettes have high hardness, even down from 3 meters height, no shattered.
Besides, for some not easy shaped materials, such as dry powder, iron powder, fertilizer, hydraulic type is a better choice(it means we add a hydraulic cylinder on the roller briquette machine).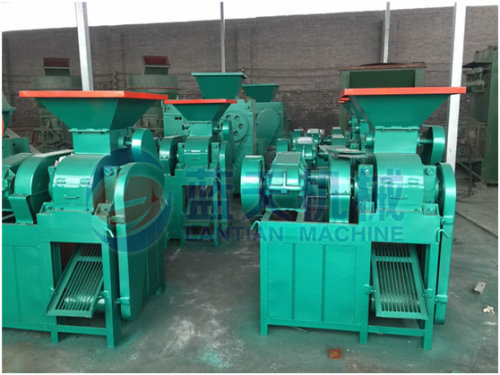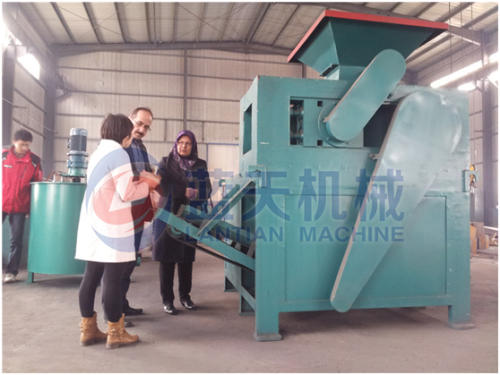 Working principle of bamboo charcoal briquette machine
This series briquette machine pass power materials onto two pressure rollers through the reducer, then two rollers rotate to two sides, so materials naturally enter the roller molds, with the rollers rotation. When the material reach the two rollers rotating line contact point, the pressure of materials has reached the peak. Tremendous pressure in the role of line, the materials become a finished product from the powder ball.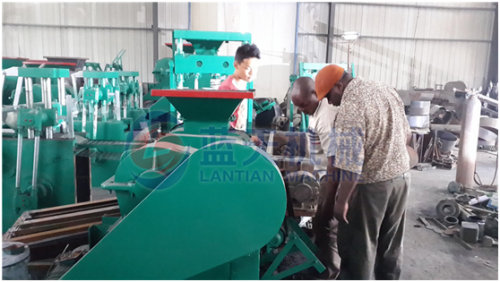 Finished products of bamboo charcoal briquette machine
The finished products usually 20-60mm, can be square shape, egg-shaped, ball shape, round shape, oval shape, heart shape, bread shape, pillow shape, etc. What's more, the molds can be customized according to customers' special demands.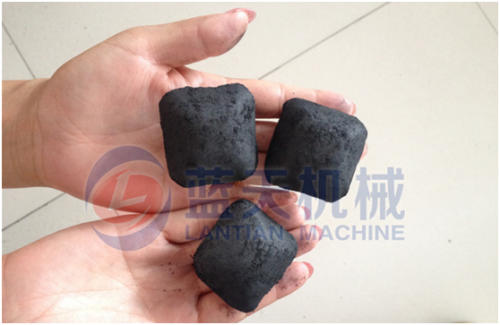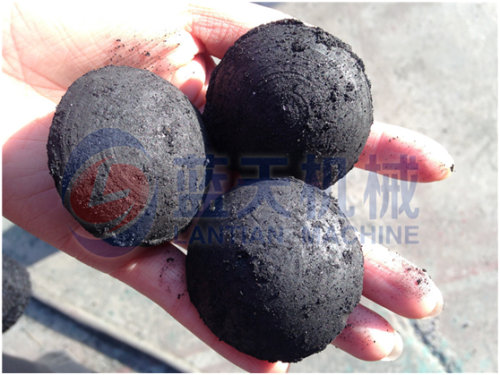 Some demands of bamboo charcoal briquette machine
(1) Inlet raw material need less than 3mm, as all know, the smaller the material, the better the briquettes.
(2) The material can't be mixed with metal material, or the mold is easily damaged.
(3) The raw material moisture need be controlled between 12%-15%.
(4) A certain proportion of liquid binder and charcoal powder, we will offer the proportion formula after we finished the order for free.
Packing and delivery of bamboo charcoal briquette machine
We will suggest most economical and safe shipping terms to you:
If single machine, wrapped with plastic firstly, then put into free fumigation wooden case with steel frame;
If multiple machine or whole machine line, wrapped with plastic firstly, then load in standard container, 20GP, 40GP, 40HQ, etc.
There are some freight forwarding with long term cooperation with us, not only high efficient and quick speed, but also can offer most economical price to you.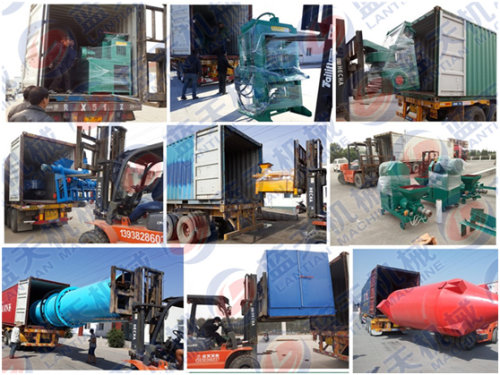 Gongyi Lantian Mechanical Plant in China have 30 years manufacturing history, our factory mainly produce coal extruder machine, coal powder extruder machine, ball press machine, shisha charcoal machine, BBQ charcoal machine, and its serial equipment crusher, mixer, feeder, dryer, etc.