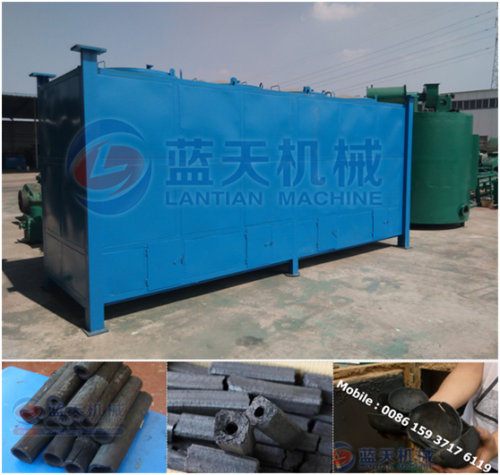 It is a airflow carbonization furnace, not only it has best carbonization effect and shortest carbonization time, but also it can collect wood tar oil and exhaust gas. After processed, this gas can used recycling fuel.
The working principle is dry distillation, the carbonization temperature can be controlled and adjusted, the highest temperature can reach 800-1000 °C.
At the beginning of every carbonization, it needs light the fire, about 30-50 minutes, then let out the fire. It means when you starting your second carbonization, you need light fire again.
With extra four inner furnaces, it can achieve carbonization continuously, when finish the first carbonization, take out the inner furnace to cool them, then put into extra four, start the next carbonization. So even though 4 cycles / 24 hours is no problem.
In the both sides of the pipe, there are two ports, one for smoke and exhaust gas, the other for wood tar oil.
The fuel can be wood, charcoal, coal, natural gas or diesel, all can be ok.
It needs wood about 30-50 kg / 4-5 hours, if coal, about 20-30 kg / 4-5 hours. Natural gas and diesel are less than them.
Square shape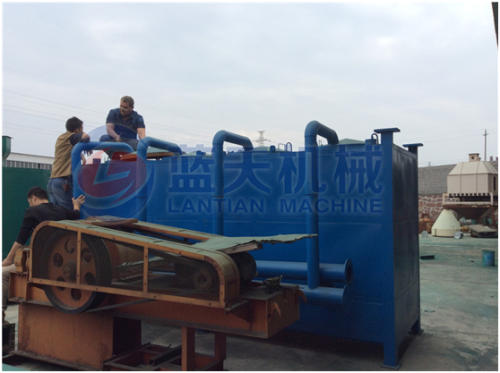 Round shape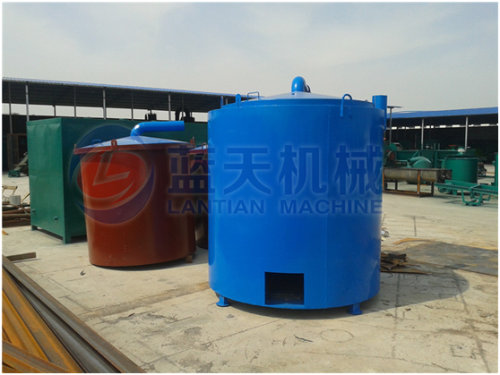 Spontaneous carbonization stove is using dry distillation carbonization principle, through hypoxia heating decomposition to generate combustible gas, tar oil and charcoal. It has features of unique structure, large effective volume, advanced carbonization technology, short cycle, high yield, good environmental protection, long service life, etc.
Also we can customize high, medium and low temperature carbonization stove according to customers special requirement.
The body is made of resistant high temperature steel plate, not easy to deformation and oxidation, also good insulation properties.
Round shape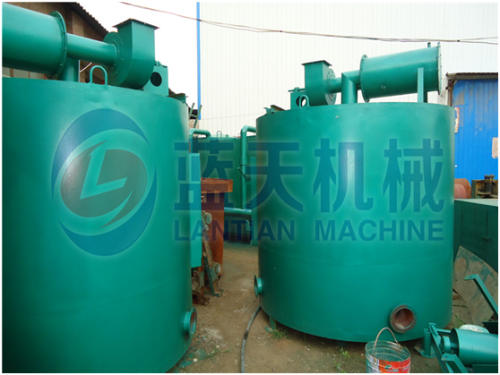 Square shape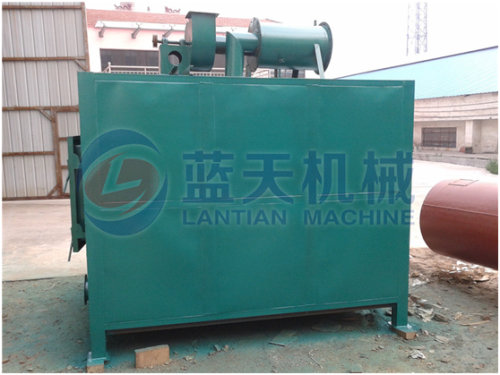 Raw materials can be hard wood, wood branches, bamboo, coconut shell, corn cobs, sawdust, olives, peanut shell, sugarcane, etc.
Wood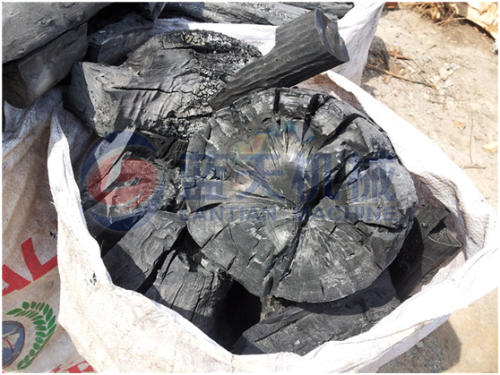 Coconut shell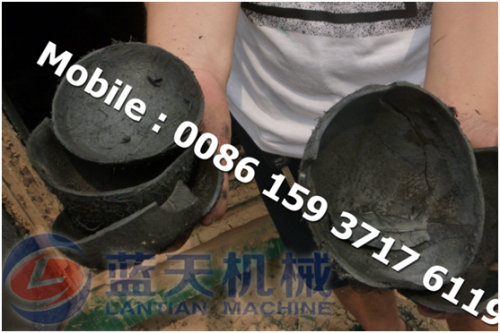 About packing and delivery of airflow carbonization furnace
About packaging, we can offer free fumigation wooden case with steel frame, which is very strong, not only can protect machine from damage, but also avoid checking when exporting.
For multiple machines, or production line, it's better to loaded in standard container 20GP, 40GP, usually it needs wrapped with plasitc firstly, then loaded in container.
About shipping, we can offer EXW, FOB and CIF terms.
EXW: We offer machines to you, and you arrange the shipping details by yourself.
FOB: We arrange freight transport to Qingdao, Shanghai or other ports of China, then you arrange the shipping details from China port to your country port.
CIF: We arrange all shipping details to your country port, and ensure machines smooth arrival.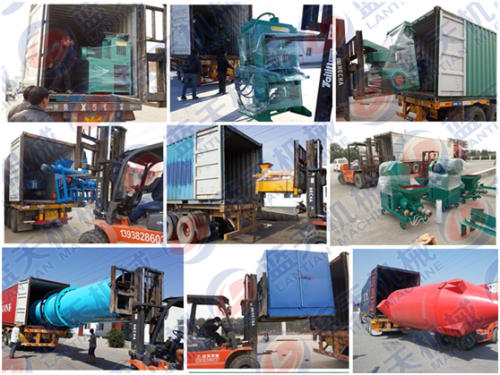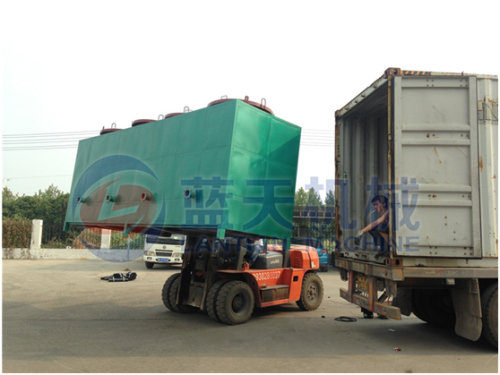 Our service
(1)Pre-sales service
a. Sales team will suggest suitable project.
b. Technical team analyse and design special molds for you.
c. Pick you up at airport, arrange hotel-booking.
d. Other travel arrangements.
(2)After-sales service
a. Assist you build up factory and production line.
b. Install and maintain machines.
c. Training your workers to achieve skillful operation.
d. Offer technical support through telephone or online videos at any time.
(3)Our shipping terms
We can accept EXW FOB and CIF terms.
Also our freight forwarding has high effieiency and quick shipping speed.
If stock machine, we can send out your products within 5 days.
If you need special molds or customized producion line, the delivery time according to you machine quantity, but we will send out as soon as possible.
(4)Our payment terms
T/T, L/C, Western Union or others.
Customer visiting our factory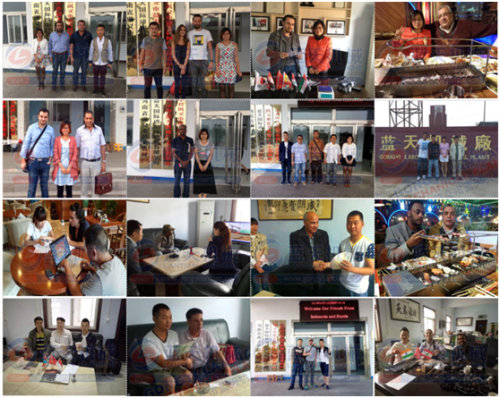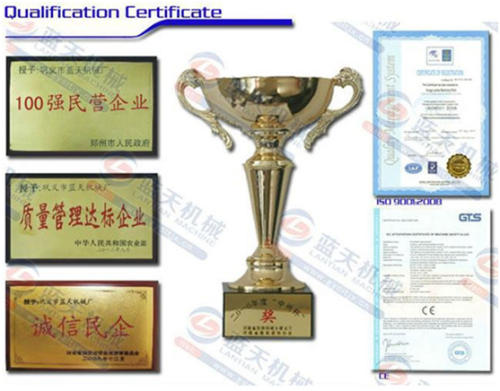 Gongyi Lantian Mechanical Plant in China have 30 years manufacturing history, our factory mainly produce hoist type carbonized furnace, airflow type carbonizing stove, charcoal and coal briquette machine, ball press machine, BBQ charcoal machine, shisha charcoal machine, and its serial equipment crusher, mixer, feeder, dryer, etc.