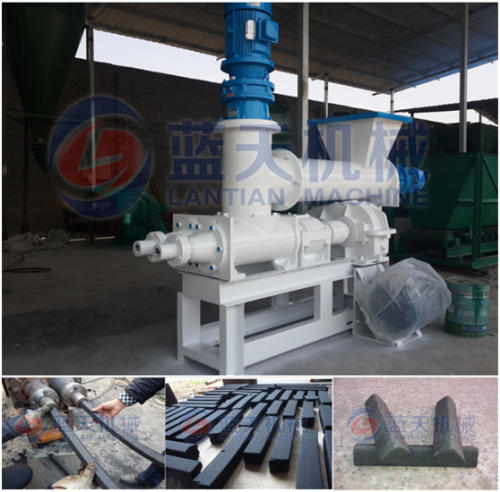 Product introduction of hookah charcoal extruding machine
Hookah charcoal extruding briquette machine, also named as coal extruding machine, is the coal rods molding equipment which using the principle of screw extrusion, compression coal powder, charcoal powder or other powder into a predetermined shape with a certain intensity. The shapes can be various, such as finger shape,cubic shape, bar, hexagon,etc.
Hot selling double head machine
This powder briquette machine has double discharge ports, so it can satisfy large capacity customers.
It total has threefold pressures, so finished charcoal or coal rod is strong and hard, easy to store and transport, also has longer burning time.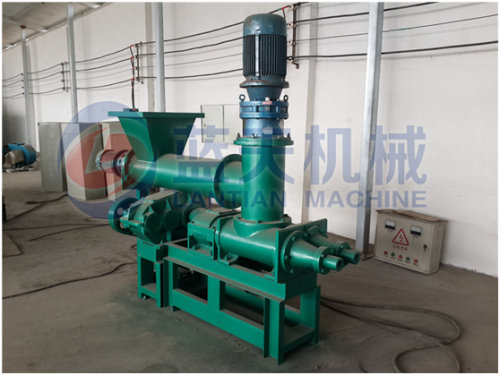 Mold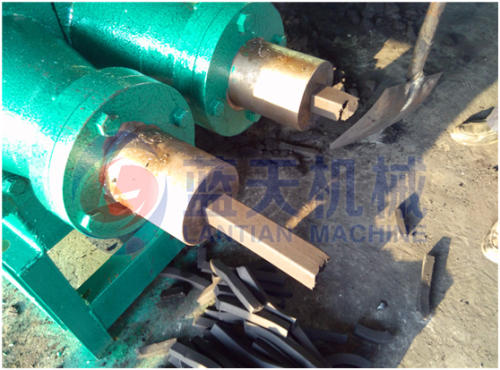 Small capacity customers single head machine
This machine has single discharge port, but in single port, it can has one hole, two holes, or three holes.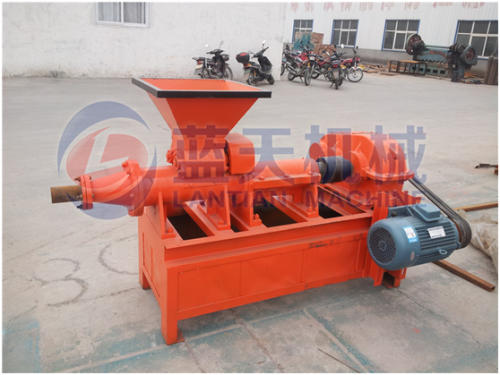 Mold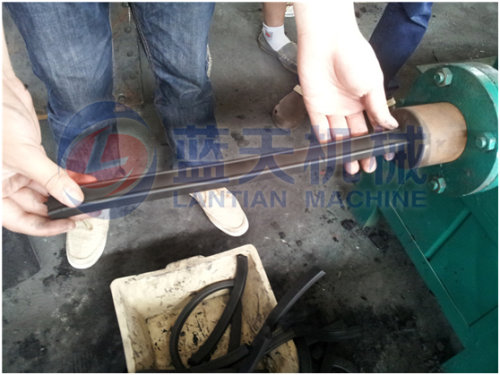 Working principle of hookah charcoal extruding machine
Rotating impeller from the feeder inlet clip powder materials and put them forward, powder is gradually compressed into tightly closed particles, while generating relatively large agitation and mixing.
At this time between the powder particles and between the particles and the blades have a strong simplified friction and shear, while under the action of heat generation, the coal temperature rise, water and binder more uniform, coal plasticity also greatly increased, then after the constraining effect of the cone mold, compressed between the coal particles more closely, and then pressed into a flat mold parts, and molded out from coal bar machine.
Please check different samples as follows, if you need other shape and size, we can customize it for you.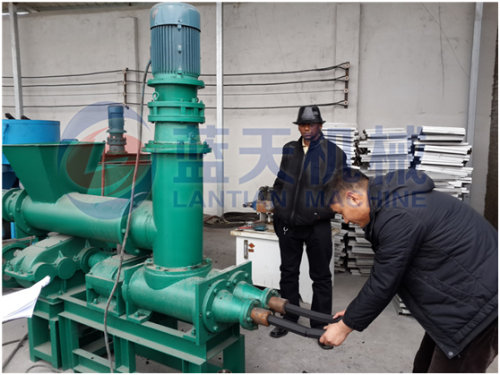 Final products of hookah charcoal extruding machine
(1) Smokless, smelless, clean and have a long burning time.
(2) High density, high hardness, not easy to broken.
(3) Stable shape and good performance.
(4) Convenient to store and transport.
(5) Can be used as barbecue charcoal, silver charcoal and shisha charcoal.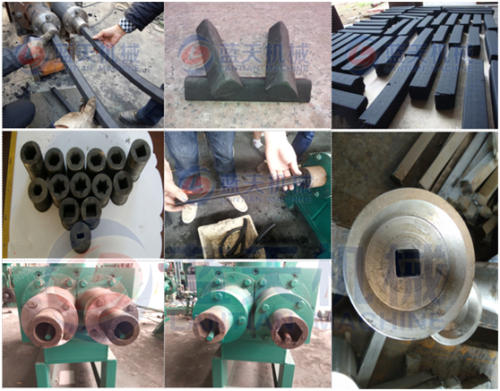 About packing and delivery of hookah charcoal extruding machine
About packaging, we can offer free fumigation wooden case with steel frame, which is very strong, not only can protect machine from damage, but also avoid checking when exporting.
For multiple machines, or production line, it's better to loaded in standard container 20GP, 40GP, usually it needs wrapped with plasitc firstly, then loaded in container.
About shipping, we can offer EXW, FOB and CIF terms.
EXW: We offer machines to you, and you arrange the shipping details by yourself.
FOB: We arrange freight transport to Qingdao, Shanghai or other ports of China, then you arrange the shipping details from China port to your country port.
CIF: We arrange all shipping details to your country port, and ensure machines smooth arrival.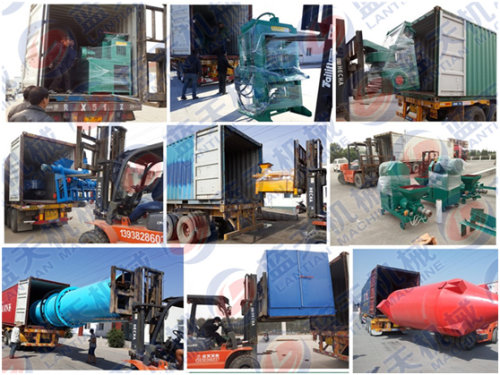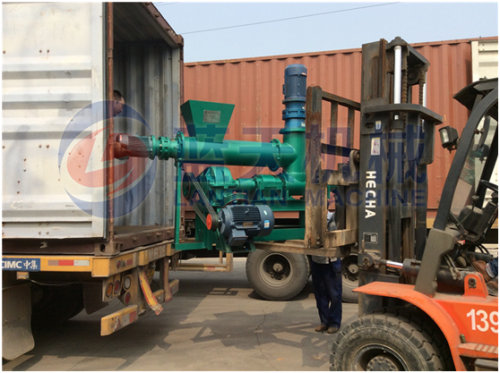 Customer visiting our factory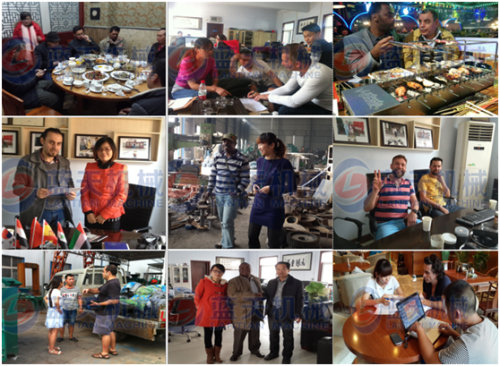 Gongyi Lantian Mechanical Plant in China have 30 years manufacturing history, our factory mainly produce hookah charcoal extruder machine, extruding hookah charcoal machine, shisha charcoal machine, BBQ charcoal machine, and its serial equipment crusher, mixer, feeder, dryer, etc.