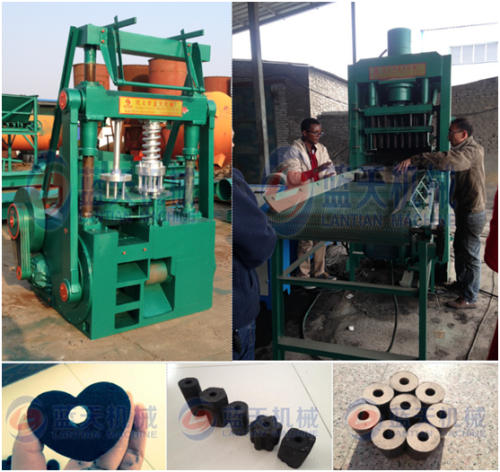 Product description of coal charcoal briquette machine(mechanical type)
In early decades years, this coal charcoal briquette machine mainly used in small coal plant to produce honeycomb coal for countryside cooking and heating, it features a single.
Recently years, with the development of barbecue food and technique innovation, different shapes can be satisfied, so it becomes multifunctional, finished briquettes can be used as BBQ charcoal, cooking, heating, fuel, boiler, etc.
Also the raw materials are diversified, coal powder, charcoal powder, carbon, carbon black powder, gypsum powder, sawdust,etc.
This charcoal and coal briquette machine is our most professional machine, because we manufactured it when our factory found in 1980s, until now it has 30 years history.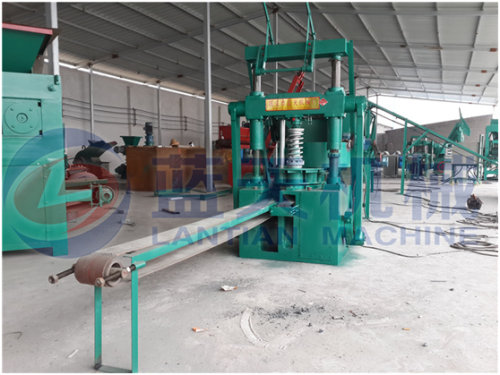 Mold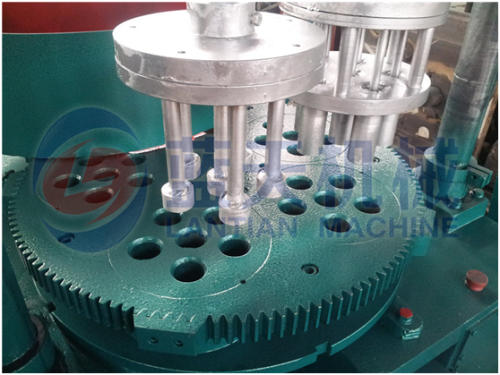 Coal charcoal briquette machine(hydraulic type)
This hydraulic type briquette machine includes four parts: briquette machine, PLC (electric control cabinet), hydraulic cylinder and outlet belt conveyor.
On the basis of mechanical punching briquette machine and hydraulic tablet press machine, through two years intense research and countless experiment, we invent this hydraulic machine, which can make up for a lack of ordinary briquette machine.
(1) It has larger pressure, also this pressure can be adjusted according to different raw material.
For example, some customers want to get better quality barbecue charcoal (small density, strong, hard and not easy broken), so they adjust pressure large.
(2) Height become higher, this machine press 13cm height is no problem.
(3) It's more convenient to maintain, because this machine no easy broken parts.
(4) Simple operation, it has automatic and manual operation two kinds, you need press button step by step.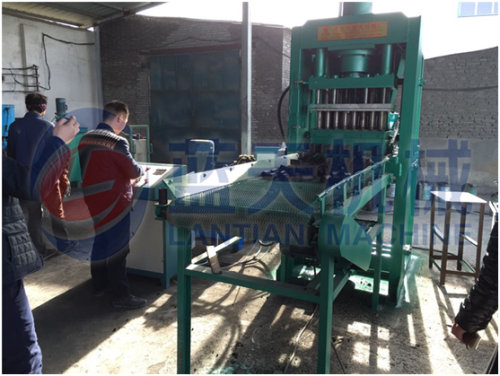 Mold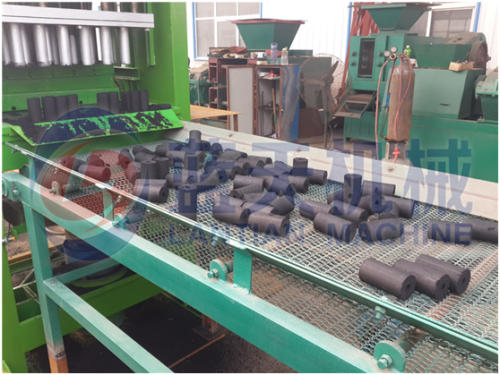 Finished products of coal charcoal briquette machine
Because we can customize molds shape and size depending on customers demand, so different briquettes can be satisfied. For example, honeycomb shape, hexagonal shape, cylinder shape, quadrilateral shape, etc.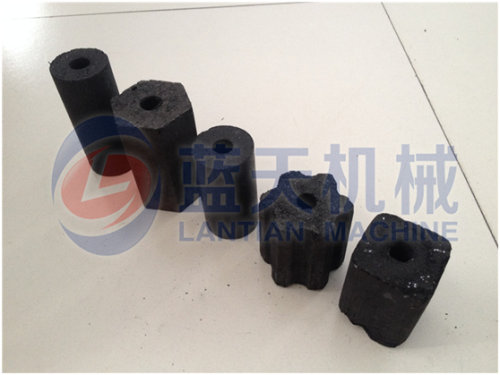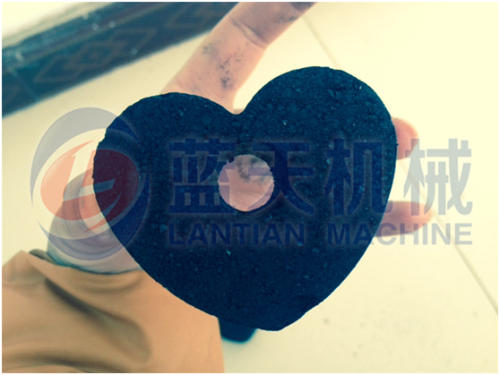 Advantages of our coal charcoal briquette machine
(1) Positioning system: Lantian series charcoal briquette press machine has distinctive positioning system, can position accurately once.
(2) Copper sheathing: Copper is more durable than other materials, so every Lantian coal briquette machine use copper to lengthen machine service time.
(3) Customized service: Molds can be customized according to customers special demands.
(4) Strict quality control system: We have strict quality control system from purchasing to manufacturing, from a small screw to machine materials.
(5) Enough parts supply: Our spare parts are manufactured standardized in batch, so you can get them easily and convenient in future.
(6)Factory but not trading company: We are a 30 years factory, but not trading company, all machine are designed and manufactured by ourselves, so we can guarantee product quality better.
Packing and delivery of coal charcoal briquette machine
We will suggest most economical and safe shipping terms to you:
If single machine, wrapped with plastic firstly, then put into free fumigation wooden case with steel frame;
If multiple machine or whole machine line, wrapped with plastic firstly, then load in standard container, 20GP, 40GP, 40HQ, etc.
There are some freight forwarding with long term cooperation with us, not only high efficient and quick speed, but also can offer most economical price to you.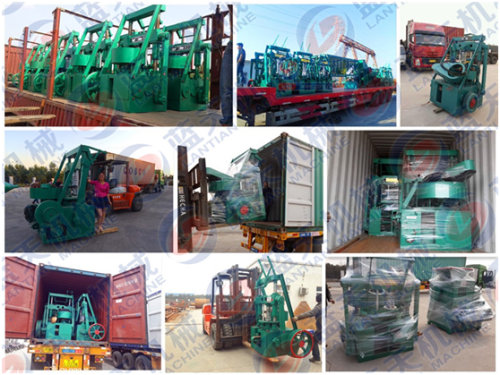 Gongyi Lantian Mechanical Plant in China have 30 years manufacturing history, our factory mainly produce coal and charcoal briquette machine/coal charcoal making machine, ball press machine, shisha charcoal machine, BBQ charcoal machine, and its serial equipment crusher, mixer, feeder, dryer, etc.